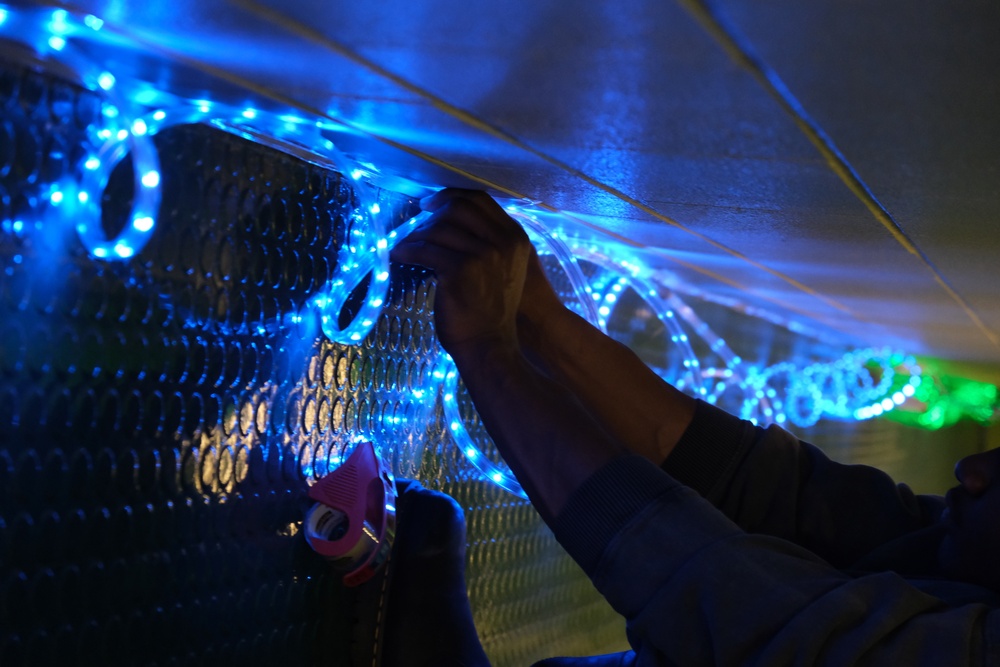 DVIDS – News – Kodiak MWR Programs Recognized for Contributions to Coast Guard Community
KODIAK, Alaska – In September 2020 and 2021, the Kodiak Morale Well-Being and Recreation Division (MWR) program was awarded the Large Unit Ashore MWR Program of the Year for fiscal years 2019 and 2020.
The success of the Kodiak MWR program is ensured by the dedicated women and men who manage and operate the MWR program.
"A big thank you to Rick Carman and the entire staff at MWR," said Capt. Edward J. Hernaez, commanding officer of Coast Guard Base Kodiak. "MWR is the centerpiece of our quality of life here in Kodiak and our MWR staff put forth so much dedication and commitment to ensuring our Kodiak Coast Guard community is taken care of."
U.S. Coast Guard Base Kodiak is the largest base in the Coast Guard with an onshore infrastructure value of over $2.8 billion and more than 3,500 active duty military, retired military , Department of Homeland Security (DHS) civilians and dependents in the area. Kodiak Island is located approximately 250 miles southwest of Anchorage and is the second largest island in the United States. Due to its remote location from the 48 contiguous U.S. states, Kodiak Island is considered an Out-of-Continent United States (OCONUS) duty station.
MWR programs provide activities to support the quality of life and mental health of Active Duty members and their families. This includes USCG, DoD personnel, retired military, and federal employees on the island. They also provide moral support to visiting vessels, cutters and contractor personnel.
Rick Carman, Director of Kodiak MWR, expresses the importance of MWR programs in Kodiak and Alaska because of the challenges members and their families face when they arrive in Kodiak. Some may experience culture shock as they deal with extreme weather conditions, the isolation of remote island living, dark winter months, estrangement from family and friends, and with limited varieties of food. typical facilities such as medical/clinical specialists, shops, restaurants, auto service centers, child care, entertainment and activities.
The Kodiak MWR program is designated as a regional MWR program responsible for 20 Coast Guard units throughout Alaska, 11 of which are located in Kodiak. As a regional program, they facilitate and verify Morale Fund distributions to these units and support Capital Improvement Fund and Coast Guard Foundation Fellowship Fund distributions to units in Alaska.
The Kodiak MWR team includes over 100 employees and a large group of volunteers who support operations. They operate as a team with a diverse group of management styles and each provides insight and support for all activities implemented.
Carman acknowledges the efforts of his team and says managers and support staff have a clear understanding of the importance of what MWR Kodiak must provide to help the Coast Guard community get through the long, harsh winter months. and long spousal deployments. Managing all of these activities and facilities requires flexibility and the ability to quickly adjust operations due to available resources and operational conditions, such as inclement weather and the COVID-19 pandemic.
Kodiak MWR currently runs over 19 year-round programs and several seasonal events. Northern Lights Leisure Center (Fitness Center and Pool), Adult Athletics Program, Child Development Center, Information Tickets and Tours (ITT), Youth Activities , Tsunami Bowling Center, Boathouse, Auto Hobby Shop and Guest House Accommodation are just a few. programs for which Kodiak MWR is responsible.
The boathouse offers a variety of rentals ranging from camping and fishing gear and gear to home management tools like lawn mowers, weeders and carpet cleaners.
Coast Guard Seaman Luke Bowman rents a 23-foot Pacific skiff from the boathouse whenever he has a free day.
"I rented a boat from the boathouse and took it fishing a few times," Bowman said. "I am an avid fisherman and have caught halibut, salmon, cod and redfish. It's great fun during the summer months in Kodiak.
Kodiak MWR personnel also host seasonal events for each age group to boost morale and strengthen relationships within the Coast Guard community. In the summer, they distribute free ice cream around the four government accommodations. In the winter, they hold pie crawl events where base residents can pick up a free slice of pie. Winter Wonderland is a holiday event where staff and volunteers decorate the Northern Lights recreation facility. Families can take a walking tour of the gym, then ride inflatable boats pulled by lifeguard swimmers to view poolside decorations.
"We used almost all of the facilities at MWR and loved attending some of the evening training classes that were offered," said Rena Rankin, a college teacher and wife of the Coast Guard. "I was grateful there were after hours lessons and most of them were free which was great. We loved using the family swim times on the weekends. was nice to have a place to teach our daughters to swim. My husband used the auto shop to work on his truck. It was nice to use this facility with limited options on the island.
Despite the limitations the COVID-19 pandemic has placed on MWR's capabilities, the women and men who manage and operate the various programs have found safe solutions while adhering to Center for Disease Control recommendations. They have limited the number of people using the facilities, implemented temperature checks and enacted temporary closures for cleaning to ensure the safety of the Coast Guard community they serve.
Carman and the rest of the MWR staff, Linda Pena, Business Branch Chief, Rachael Dyer, Community Support Branch Chief 1, Chief Petty Officer Tim Stamm, Community Support Branch Chief 2, l he former Director of the Child Development Center and Deputy Director Heather Russell and Jean Silva, are all proud to be honored with this award for the second time.
"This back-to-back win is a testament to the ability of MWR and CDC staff to incorporate feedback, resolve issues, evaluate programs, and modify programs/facilities to support customers and operational conditions," said Carman. "For 2020, COVID-19 protocols required staff to think differently about service delivery and facility operations. The multiple victories confirm to our team that we are one of the best MWR programs in the Coast Guard. We are very proud of the MWR program at Kodiak and strive to provide the best programs and facilities we can manage given the resources we have."